The professionals at César Ritz Colleges (Switzerland) set the highest standards when it comes to communicating within the hospitality industry and management. The College collaborates with top educational institutions in the UK and USA. The educational institution meets the high quality standards for which Swiss education is famous.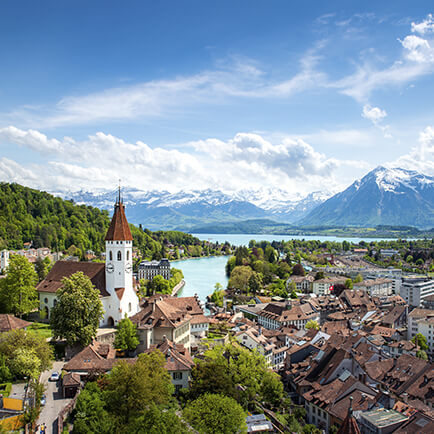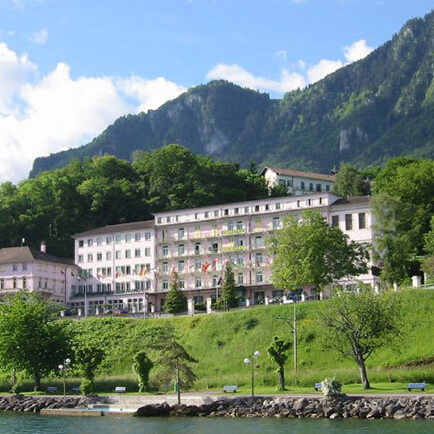 The College ranks among the world's top 10 best universities in the hospitality industry.
Three-year bachelor's degree graduates get a double diploma (Swiss and American), and Two-year master's degree graduates get diplomas of Switzerland and the UK.
During their studies students learn several languages (French and German) and have an opportunity to develop their own business plan with the help of experienced tutors.
Future students have a chance to choose a town to study in, and get acquainted with the unique regional peculiarity of Swiss culture, as well as adjust to the mentality of European citizens.
The College has three campuses: Le Beuvre (French-speaking canton), Lucerne (German-speaking canton) and Bruges (German-speaking canton, where the Masters programmes are taught). In each region, students are provided with ideal study and leisure facilities, as well as the opportunity to participate in a variety of social, cultural and sporting activities for the students.
Strong partnerships with world leaders (Hyatt, Langham, Marriott, Swiss, Accor, etc.) ensure that all students can complete internships at famous hotels and restaurants around the world, earning a salary and later being offered jobs in luxury hotels and restaurants.
César Ritz Colleges follows the traditional philosophy of a legend in the hotel industry – César Ritz – and meets the highest standards of the modern hospitality industry.