Culinary Arts Academy Switzerland
If there is an art whose importance simply cannot be overestimated, then it is definitely a culinary art. Food is an absolutely irreplaceable part of our life, and the ability to turn even such a trivial event as a meal into a real holiday is not an art ?!
For those who have decided that cooking is what they need to devote their lives to, we have found the ideal educational institution – Culinary Arts Academy Switzerland. Their motto – "Passion for food, Career for life" – perfectly reflects the essence of education.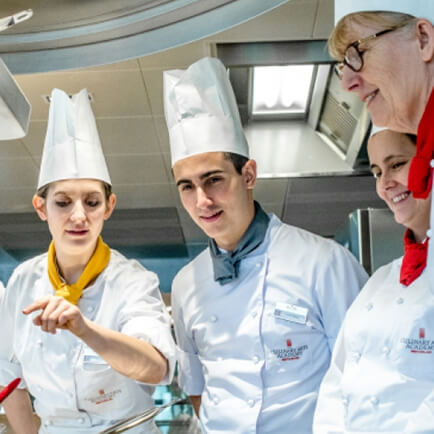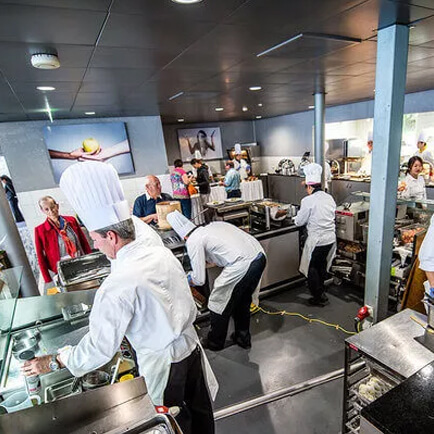 The Academy campuses are located in Switzerland in three different cities – Lucerne, Brigge and Le Bauvere. You can earn a bachelor's degree, a master's degree, and further education in highly specialized programs such as the Art of Vegetarian Cooking, the Grand Graduate Diploma in Cooking, and the Chocolatier Diploma.
The Academy ranks 1st among educational institutions in the field of culinary arts in Switzerland and 8th in the world ranking of the best universities in the field of hospitality. Students from all over the world come here to fulfill their dreams, and by the end of their studies, 98 percent of graduates have personalized job offers, because one of the main advantages of the Culinary Arts Academy is successfully set up professional connections with the largest restaurants and hotel complexes in the world.
The Academy teachers have worked in the best Michelin-starred restaurants in the world and know everything about the culinary arts! You will have a unique opportunity – to get valuable advice from true masters of their craft, and working side by side with real legendary chefs is not a dream?
Be sure to visit our website for complete information about the best Culinary Academy in Switzerland!