Los Angeles is the city of angels
The cradle of the world film industry, the residence of the most famous people on the planet, the city of eternal holiday – you probably already guessed what place we are talking about? Of course, about Los Angeles. Do you know what is its main difference from other cities? Everyone who has been here at least once will never be able to forget this wonderful place. LA, as the residents themselves say in abbreviated form, is a multicultural center that combines phenomena that seem incongruous at first glance. Every day here take place hundreds of events that surprisingly intersect each other and create a single harmonious tandem that attracts tourists from all over the world.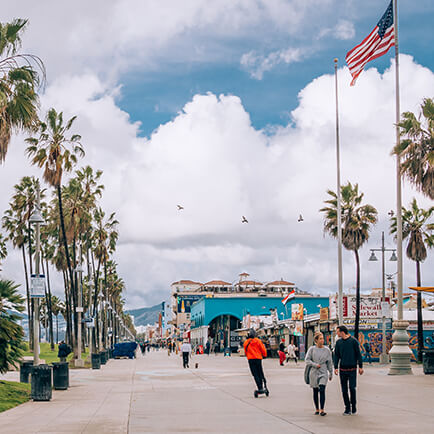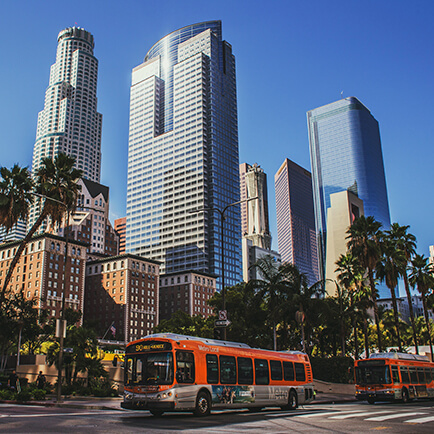 Everything you wanted to know about Los Angeles.
Located in the state of California, Los Angeles is a curious phenomenon. Its landscape consists of mountains, oceanfront, pristine beaches, and a bustling, densely populated suburb. The diversity of the inhabitants, who are differ in nationality, religion, moral principles and life goals, is not at all surprising. Here on one street you can meet a young ambitious actor who has come to conquer Hollywood; a carefree hippie who prefers not to think about tomorrow and enjoys every minute; a modest student who studies hard and dreams of building a career on the IT field, or an unemployed person who prefers to receive benefits from the state. We can say that LA is a city of contrasts.
Los Angeles is home to world-famous attractions that everyone who has been here at least once must visit. Here are just a few of them.
– Disneyland. This place needs no special introduction. A huge amusement park that has won millions of hearts not only for children, but also for adults. An unbelievable fabulous country in a real city.
– Chinatown. Ethnic neighborhood, which is located in the very center. If you have long dreamed of visiting Asia without entering its territory, this is your chance. A very colorful place where you should pay special attention to the Buddhist temple and local restaurants.
– Hollywood. The most important places of the city are concentrated here. Starting from the UniversaI film studio, which annually produces masterpieces of world cinema, and ending with the Walk of Fame and the Grauman Theater.
Traveler is haunted by the thought that there will always be something that he has not yet seen. And so it is. The thirst for wandering constantly drives you forward, forcing you to climb into the most amazing places on the planet. But Los Angeles is undoubtedly is the place worth visiting.