Switzerland has long been not just a symbol of quality, stability and prosperity, but also a symbol of quality education, which will definitely be a solid foundation for your future successful career. The International Union of Youth cooperates only with the world's best educational and sporting organisations, and we're particularly proud of our partnership with one of them, as the Swiss Education Group is an alliance of some of Switzerland's best private universities, ranked in the top 10 globally.
The Swiss Education Group includes Cesar Ritz Colleges, one of the world's top business schools, the Culinary Arts Academy – the top Swiss school for culinary arts, the Swiss Hotel Management School and Hotel Institute Montreux – schools ranked 4th and 6th in the global league tables for career development in the hospitality industry.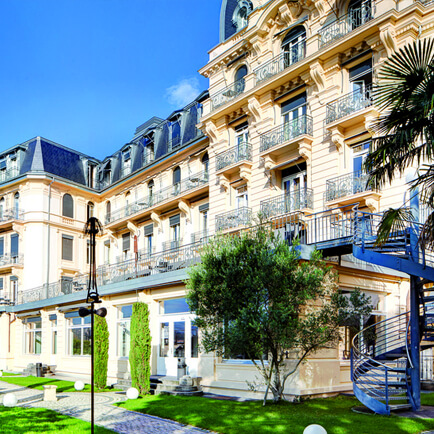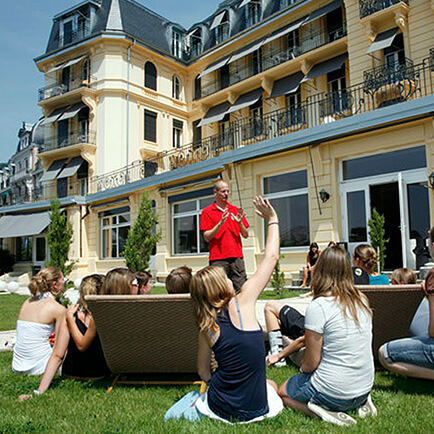 The hotel business sector offers endless opportunities for those people who love to meet others, travel the world, handle organizational processes and have a strong sense of beauty, and for those who dream of working in the most prestigious and luxurious hotels worldwide! With a good understanding of one of the biggest business sectors and a diploma from a top Swiss university, you are well placed to start your career in a strong position to become an invaluable and irreplaceable expert in your field in a short period of time.
And of course, don't forget that the learning process itself will be a lot of fun, because you will be studying in one of the most prosperous, financially secure, stable and beautiful countries in the world!
What a dream it is to get a good education for a sustainable future, in a university surrounded by the mountains and on the shores of beautiful Lake Geneva!